HOTEL COLLECTIVE
Comfortable hotels with inspiring conference and leisure facilities in the Netherlands, Great Britain and Belgium.
Each hotel has a unique location and the enthusiasm of the staff reflects in a warm, welcoming atmosphere and an ever-growing group of satisfied guests.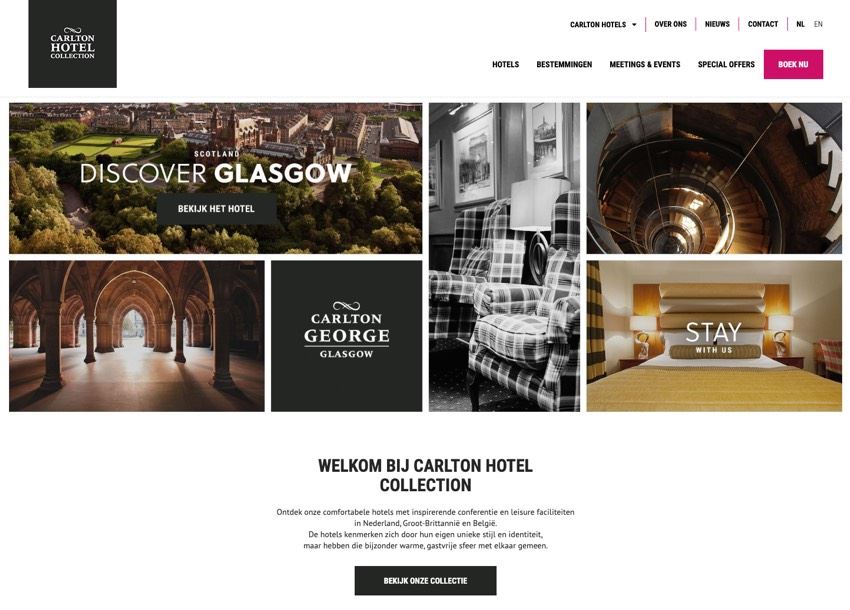 ONE BUT NOT THE SAME
The Carlton Hotel Collection consists of ten hotels at various unique locations. The individual character of each hotel is reflected in the website, without losing Carlton's umbrella brand.
The standard elements of a website are the same for every hotel. As a result, visitors can easily book a stay at any of the ten hotel websites as they are used to from Carlton.
CONTINUOUS IMPROVEMENT
The Continuous Improvement programme focuses on traffic and target audiences. Together we work on SEO landing pages aimed at specific target groups with search volume.
A split between content pages on the website and targeted landing pages for specific target groups ensures that the visitor is addressed with the right tone of voice, that relevant content is shown and that the customer journey is improved.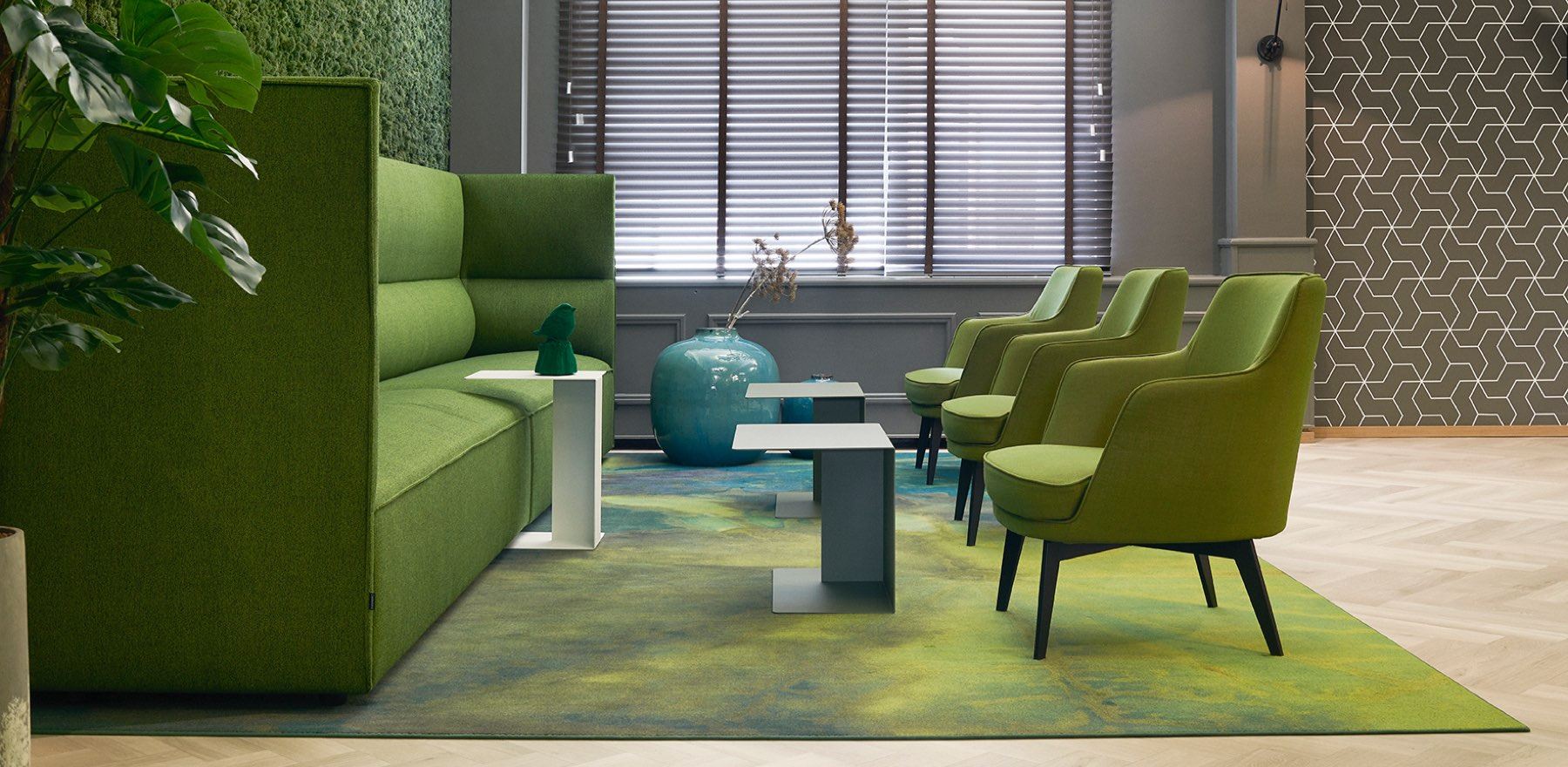 REDESIGN
Carlton went live with ten websites in the same style where the content was the distinguishing factor. Over the years, several hotels have been redesigned.
An up-to-date interaction design that distinguishes the hotel from the other hotels, but is still recognizable as part of Carlton. Step by step more and more Carlton hotels get a redesign focused on the look and feel of the hotel itself.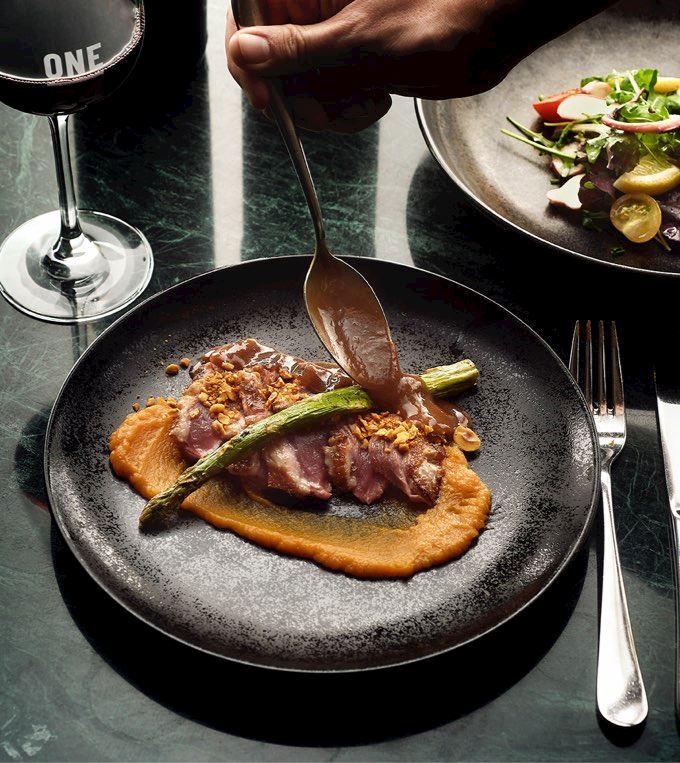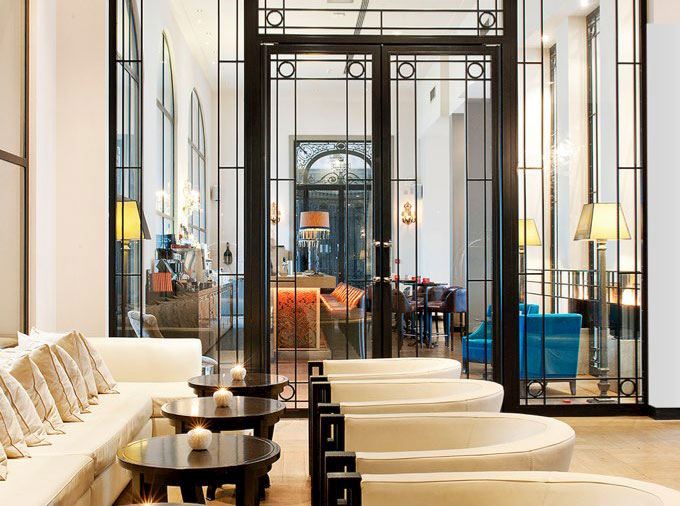 SEASONAL CAMPAIGNS
Together with Carlton, we carry out seasonal online campaigns for various Carlton hotels. The Christmas period is an important period for hotels and their restaurants.
The campaign is put online on various channels and links to a special landing page. The page is designed for reservations for both overnight stays and restaurant reservations.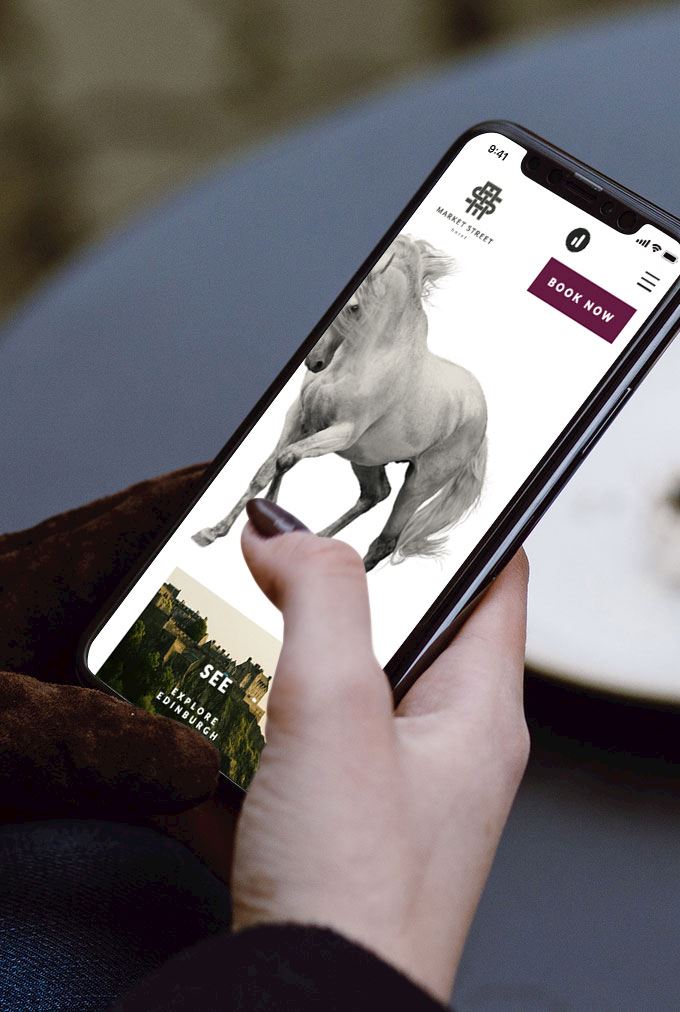 MORE AWESOME
CASES
Since 1995, PANGAEA has made a difference on the internet for many customers. See all our cases by category. We use the experience we have gained to hit the spot immediately for our new customers and projects.
Workshops
PANGAEA's strategy goes further than just marketing and often affects all parts of the organization. Developing such an online strategy is therefore complex and needs to be tackled in a structured way. Based on our knowledge and experience we give 3 workshops to shape this.
OUR SPECIALISMS
The full service digital agency of the Netherlands. Passionate about finding innovative solutions for internet marketing projects.