State-of-the-art
Welcome to the world of Fleming's.
A state-of-the-art hotel experience with excellent service and international top locations.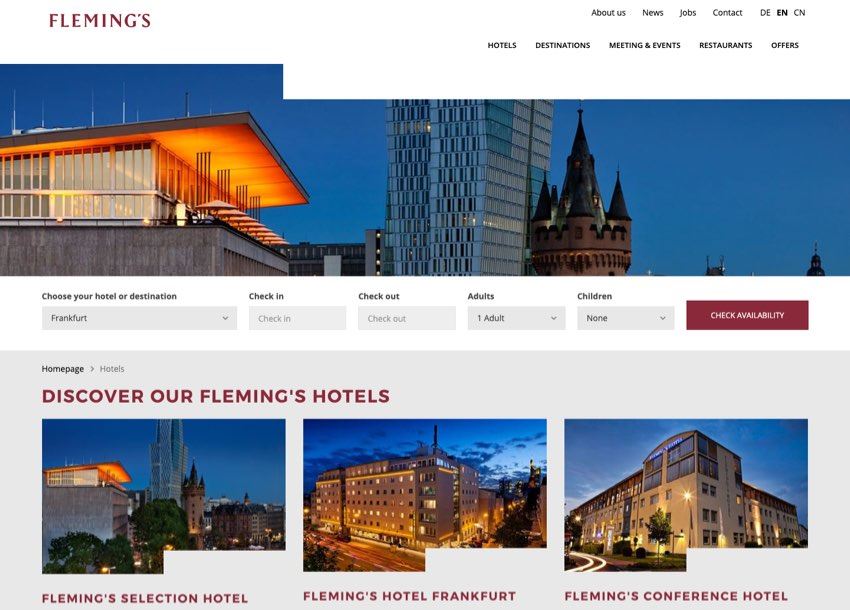 CHALLENGE ACCEPTED
A universal appearance of the family business on all hotel websites with distinctive details that highlight the uniqueness of each hotel.
'The perfect stay' starts with the easy booking of a stay on a website that is clear and contains all the necessary information.
STRATEGY
The key to online success starts with a strong strategy. This strategy is also directly the basis of every specialist working on the project.
• Determining target audiences per hotel
• Generating traffic
• Analyzing visitor behaviour
• Increase of direct bookings
CONTINUOUS Improvement
Perform optimizations based on the data we have collected by analyzing A/B tests, heatmaps and customer behavior, among other things.
Each month, we determine together which points will be taken up and what priority will be given. This makes it possible to put several optimizations live each month.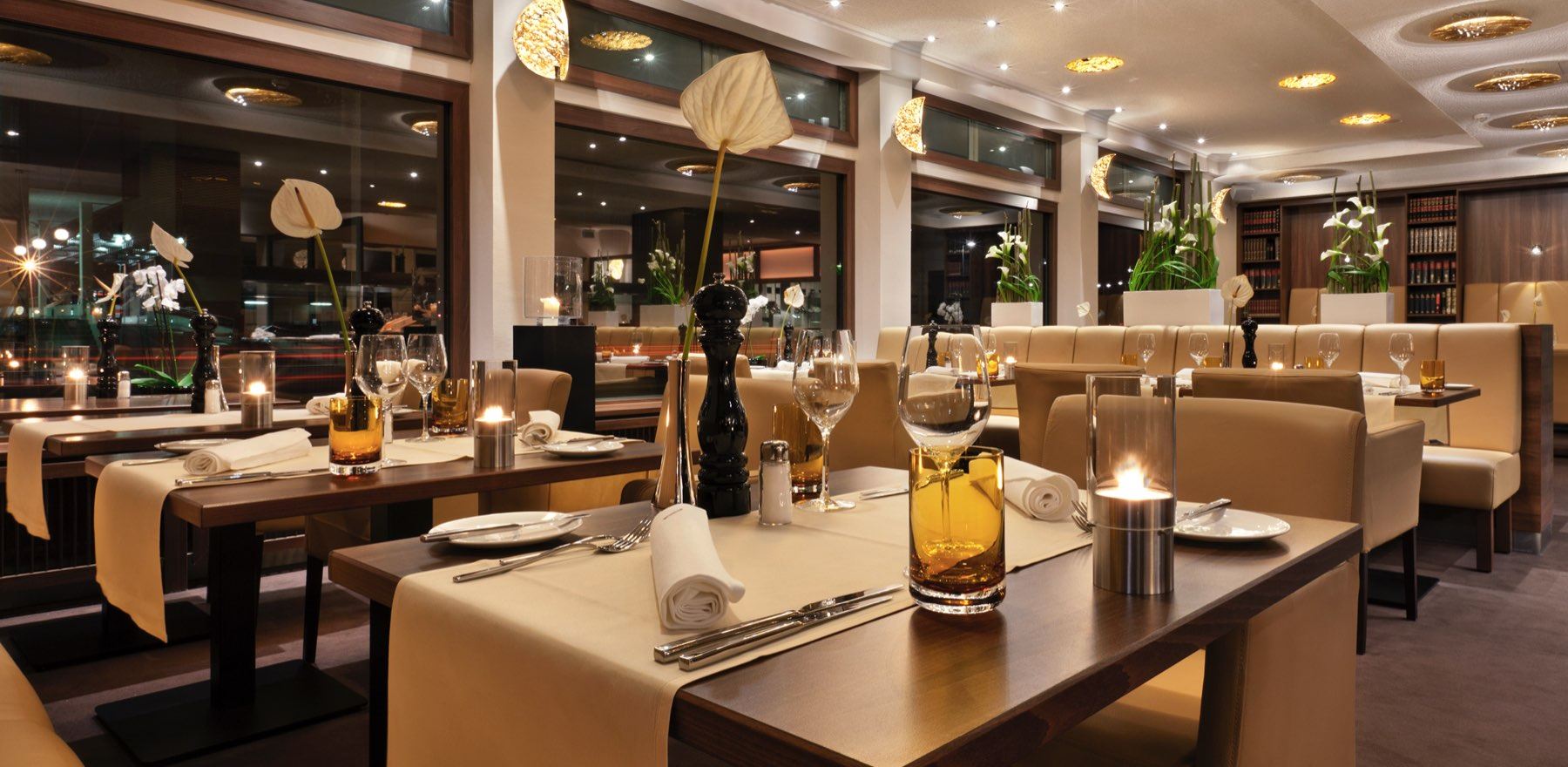 BOOKING BOOSTERS
With Continuous Improvement, the focus is on increasing the direct bookings.
On the website and in the booking engine we work with relevant notifications.
The booking boosters provide a
higher conversion rates and more direct bookings.
TOOLS
The tools that we use, among other things
Abandoned bookings
Personalized USP's
Proximity notifications
Exit vouchers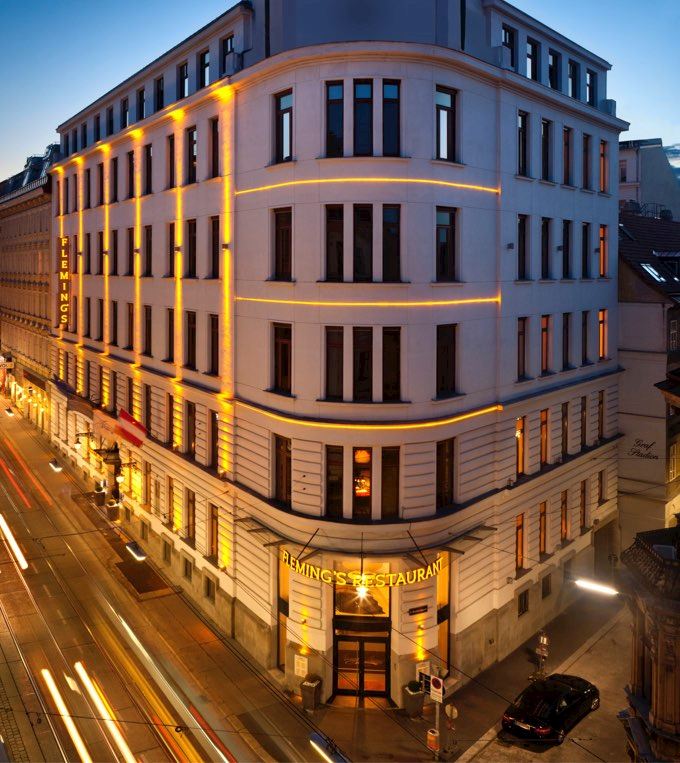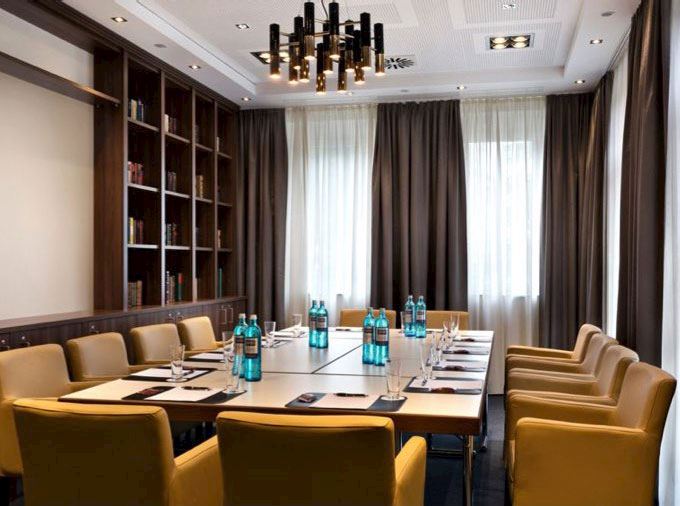 FLEMING'S IS AS INDIVIDUAL
AS THEIR GUESTS
Each visitor clicks through the website in his or her own way. We create, analyze and optimize the customer journeys to make it as easy as possible for the visitor.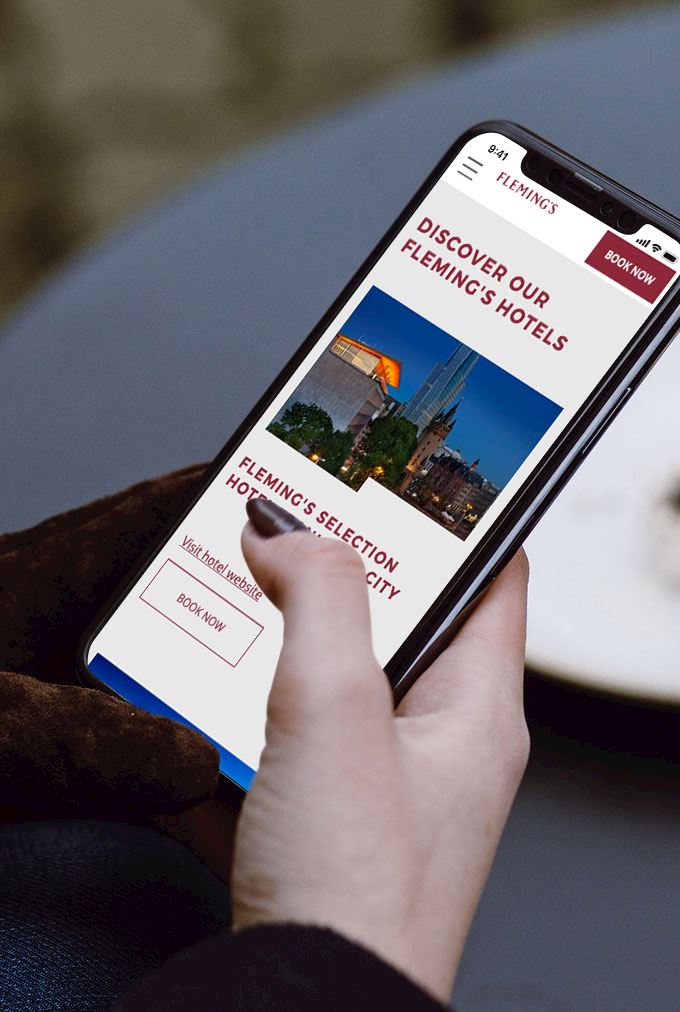 MORE AWESOME
CASES
Since 1995, PANGAEA has made the difference on the internet for many customers. See all our cases by category. We use the experience we have gained to directly hit the spot for our new customers and projects.
Workshops
PANGAEA's strategy goes beyond marketing and often affects all parts of the organization. Developing such an online strategy is therefore complex and needs to be tackled in a structured way. Based on our knowledge and experience, we give 3 workshops to shape this.
OUR SPECIALISMS
The full service digital agency of the Netherlands. Passionate about finding innovative solutions for internet marketing projects.