FOR PROFESSIONALS ONLY
Happy Hair Service supports its customers in every possible way. With more than 35 years of experience as a wholesaler, they are known for their decisiveness and professional service. Happy Hair Service, as B2B, consciously does not supply the end consumer and thus ensures its customers of exclusive products.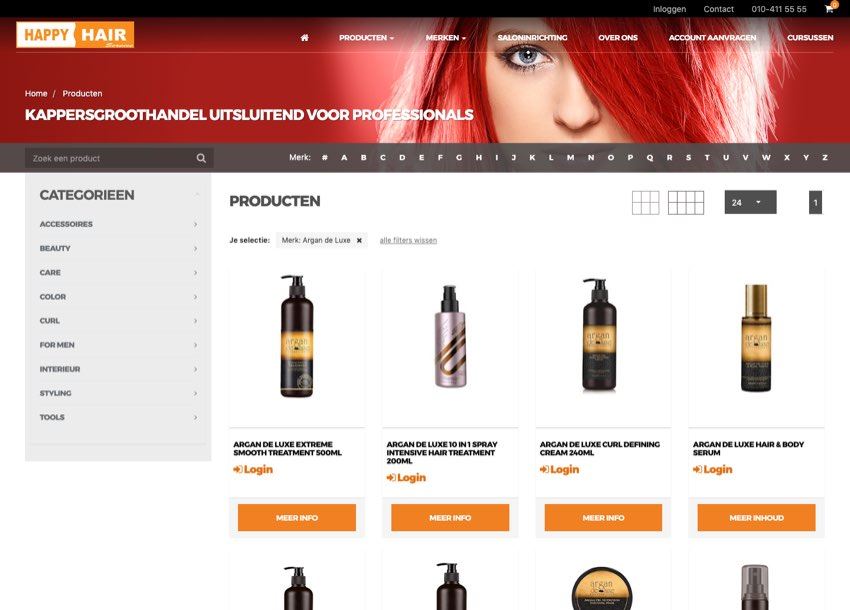 B2B WEBSHOP
The Happy Hair Service website is set up in such a way that only customers with an account can place orders. The ordering process is therefore designed in such a way that customers can order quickly and easily.
Customers can easily reorder. The order history not only remembers the products and quantities, but the customer can easily adjust the quantity to the desired quantity.
EXACT WEBSHOP
As a wholesaler it is important to always have insight into the stock, most frequently ordered products and to be in direct contact with the systems of suppliers. Thanks to the link between the webshop and Exact Globe, Happy Hair Service gets everything done as they are used to and we provide a boost in online sales.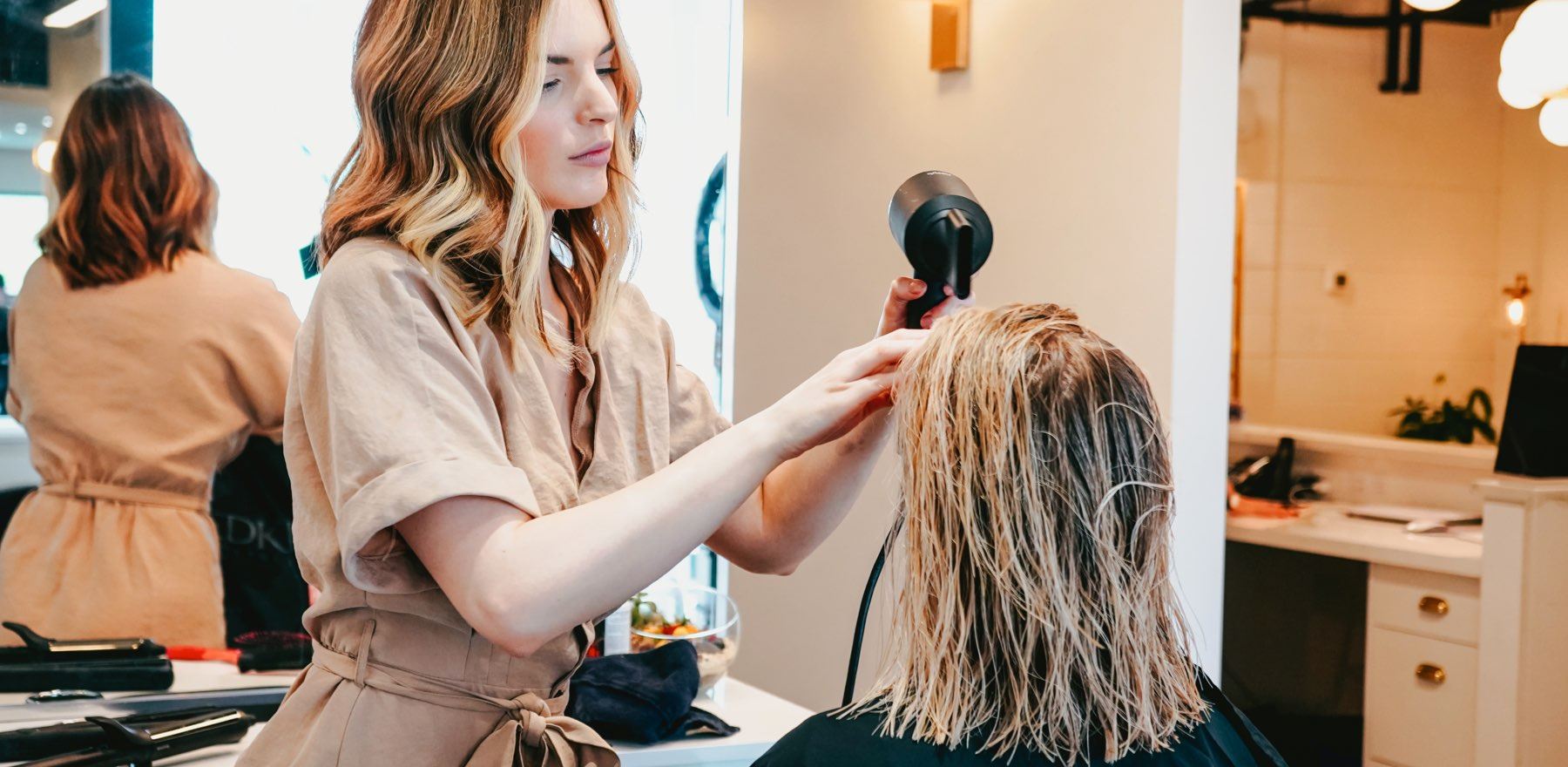 CMS
Our content management system (CMS) is easy to work with. Because Happy Hair Service has access to both Exact and the CMS, they have full control over the content on their website.
UP-TO-DATE CONTENT
Happy Hair Service can make adjustments to the website itself. This flexibility and freedom gives Happy Hair Service the opportunity to always manage the content on the website to the needs of the customer.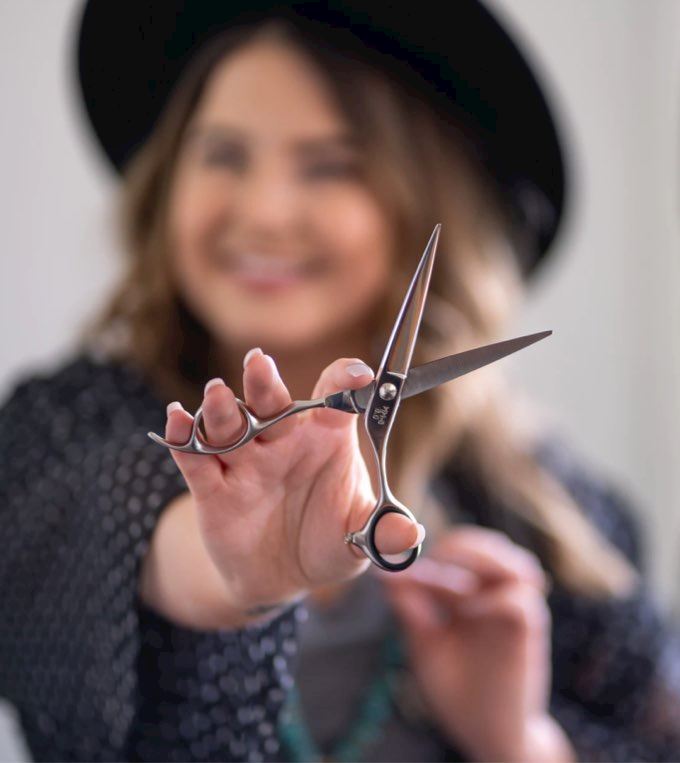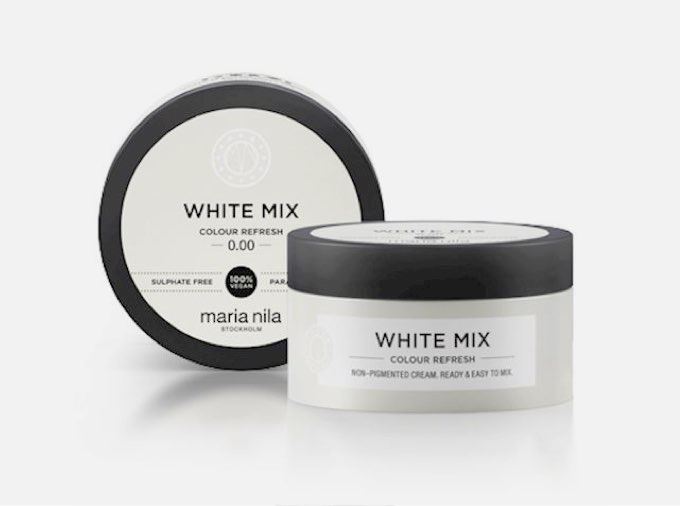 FIND IT & BUY IT
The Happy Hair Service website also has a search bar with autocomplete functionality. While typing a product name, brand or category, the results are automatically shown.
The results are divided into products and categories to make searching even easier.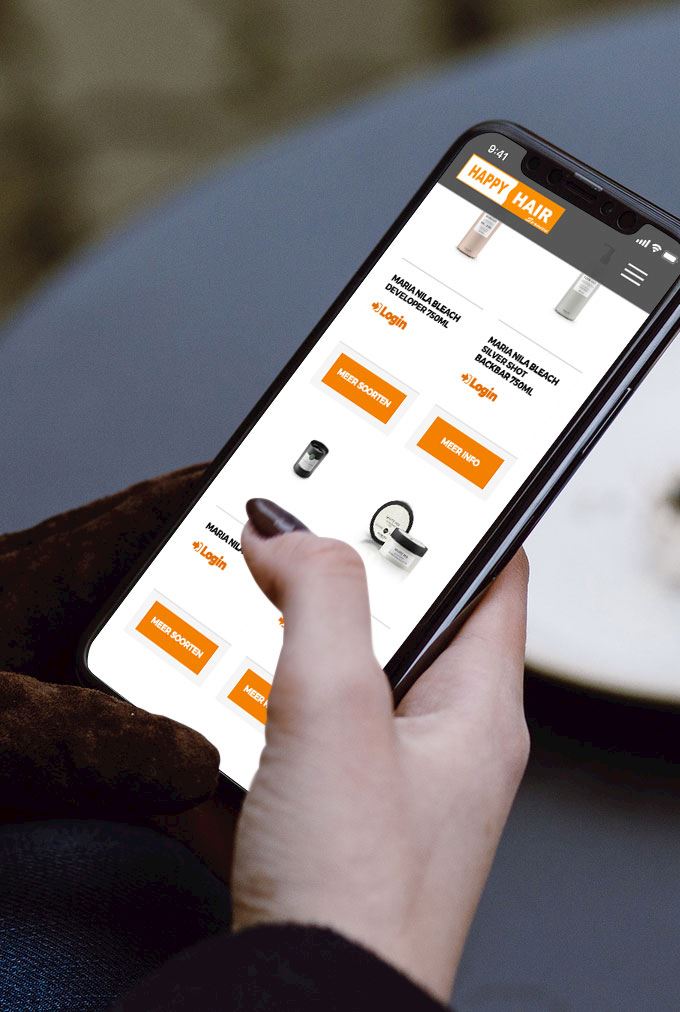 FOCUS AREAS
1. CUSTOMER JOURNEY OPTIMISATION
2. WEBSITE OPTIMISATION
3. GENERATE MORE TRAFFIC
MORE AWESOME
CASES
Since 1995, PANGAEA has made a difference on the internet for many customers. See all our cases by category. We use the experience we have gained to hit the spot immediately for our new customers and projects.
Workshops
PANGAEA's strategy goes further than just marketing and often affects all parts of the organization. Developing such an online strategy is therefore complex and needs to be tackled in a structured way. Based on our knowledge and experience we give 3 workshops to shape this.
EXACT WEBSHOP
A seamless integration of your webshop with Exact Globe and Exact Online. Pangea has been making it happen since 2010. Get everything done in Exact as you are used to and we will give your online sales a boost.